Checklist documents
We have collated and customised some of the most used checklists for operational and businesses record-keeping purposes.
The checklists are a must for drone operators and businesses we have included 4 useful lists which includes;
‣
Pre-flight Checklist
‣
Real Estate Shot Checklist
‣
Inventory Checklist
‣
Packing gear list

These lists are handy to have and may also be mandatory for some drone regulators and operations. Simply download the .excel file or copy to your google sheets account and customise to your liking.
Available in days

days after you enroll

OPERATIONAL CHECKLISTS (4X PACK)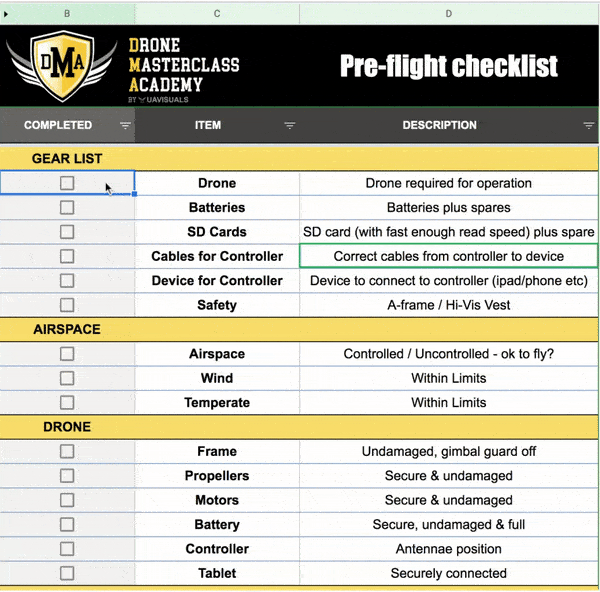 Pre flight Checklist
A Drone preflight checklist helps in reducing the risk of physical damage to property, injuries, flyaways, and costly lawsuits.
It is used by both beginners and serious drone pilots. The checklist may also be a requirement for drone regulators, such as the US Federal Aviation Administration (FAA), UK Civil Aviation Authority (CAA), Canadian Aviation Regulations (CARs), Australia (CASA) and more.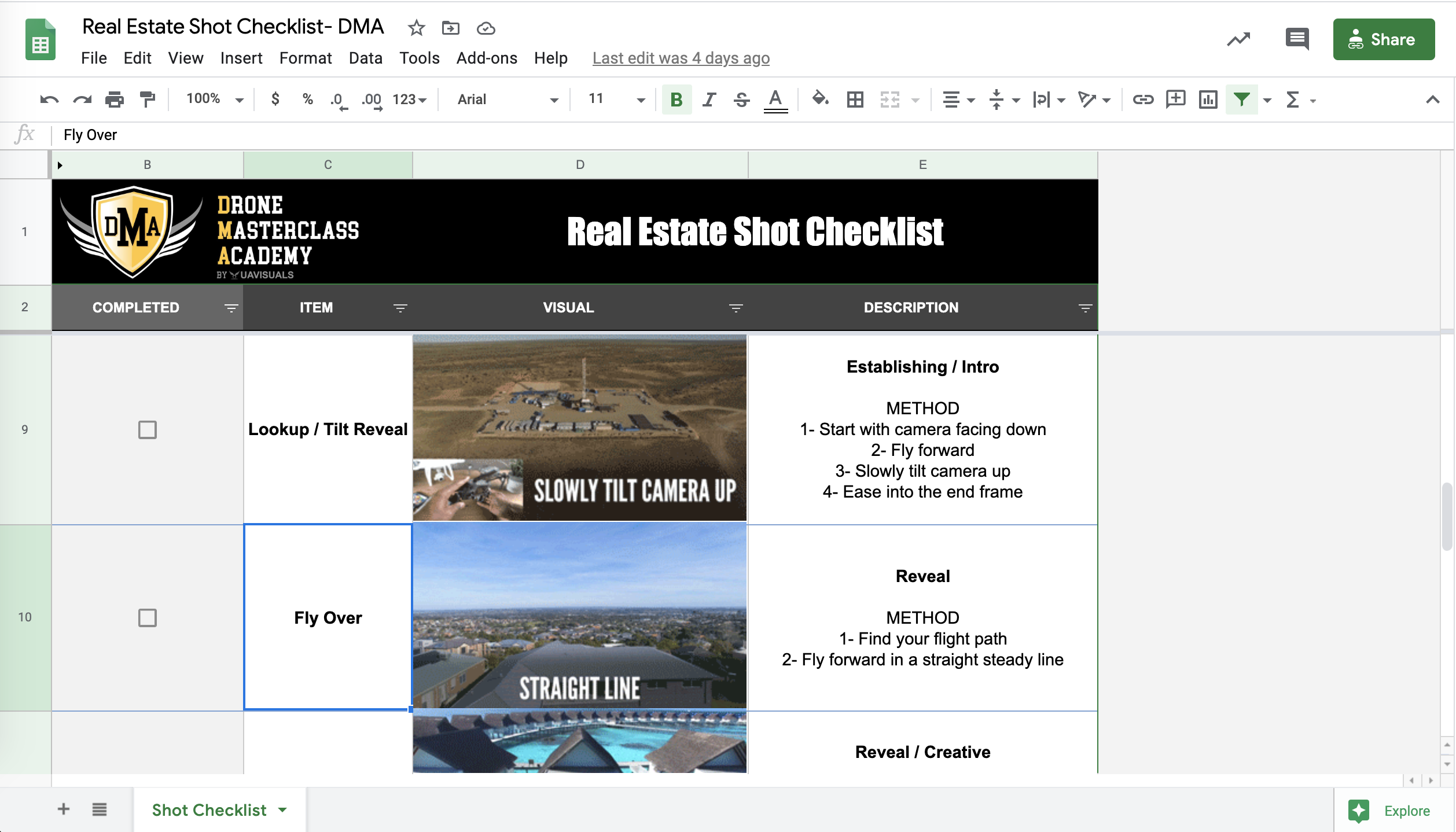 Real Estate Shot Checklist
Use this list as a quick reference to ensure you don't forget to capture everything needed whilst on location.
We have provided the most common must-have shots for photo and video for Real Estate marketing. Also seen in our Real Estate Masterclass Course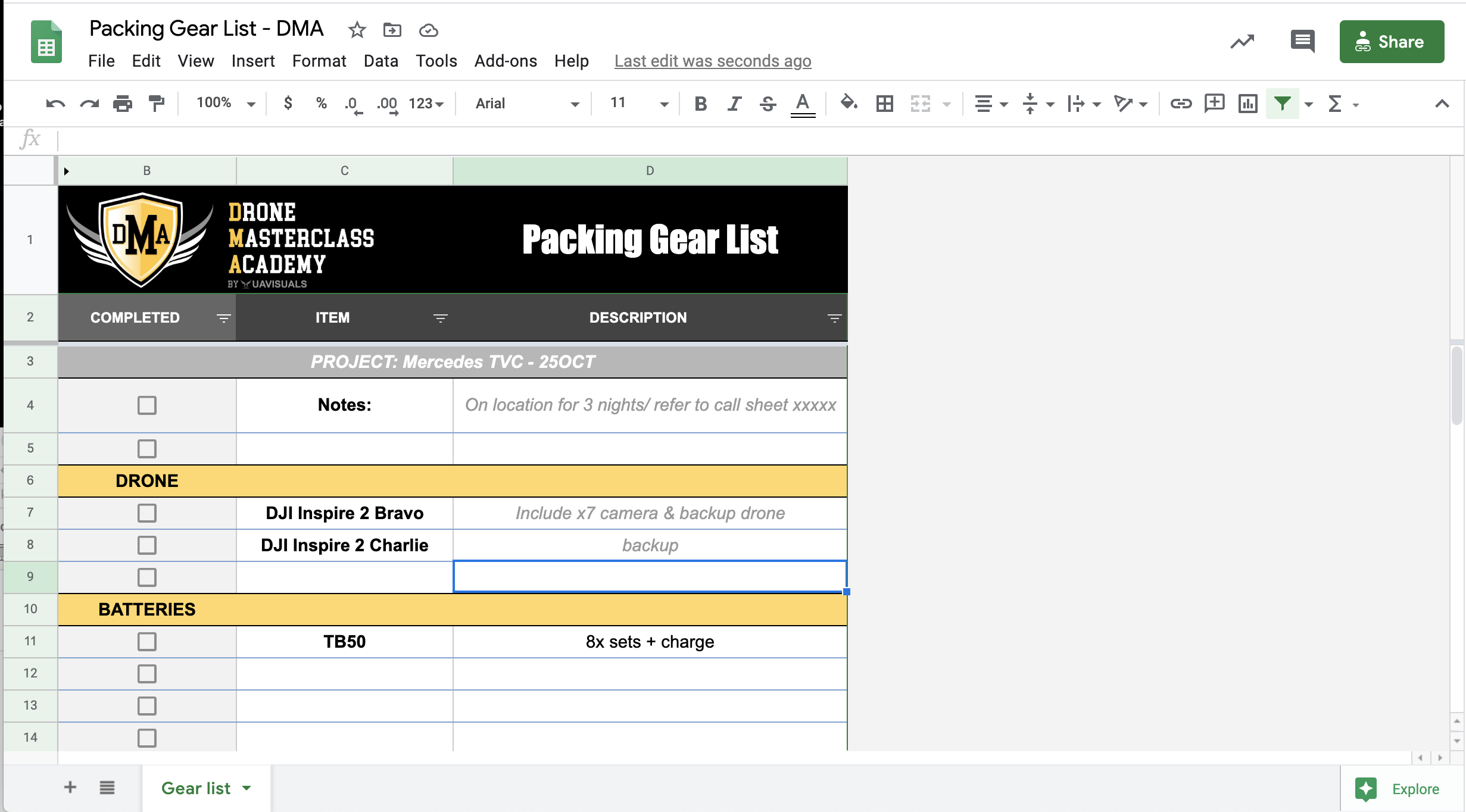 Packing Gear List
Ever forgotten to pack something important on a job?
This packing gear checklist will ensure you and your team are across your items for your jobs making sure you don't forget anything important!
This list works hand-in-hand with your full inventory list. Simply copy and paste items from there in this on a project basis.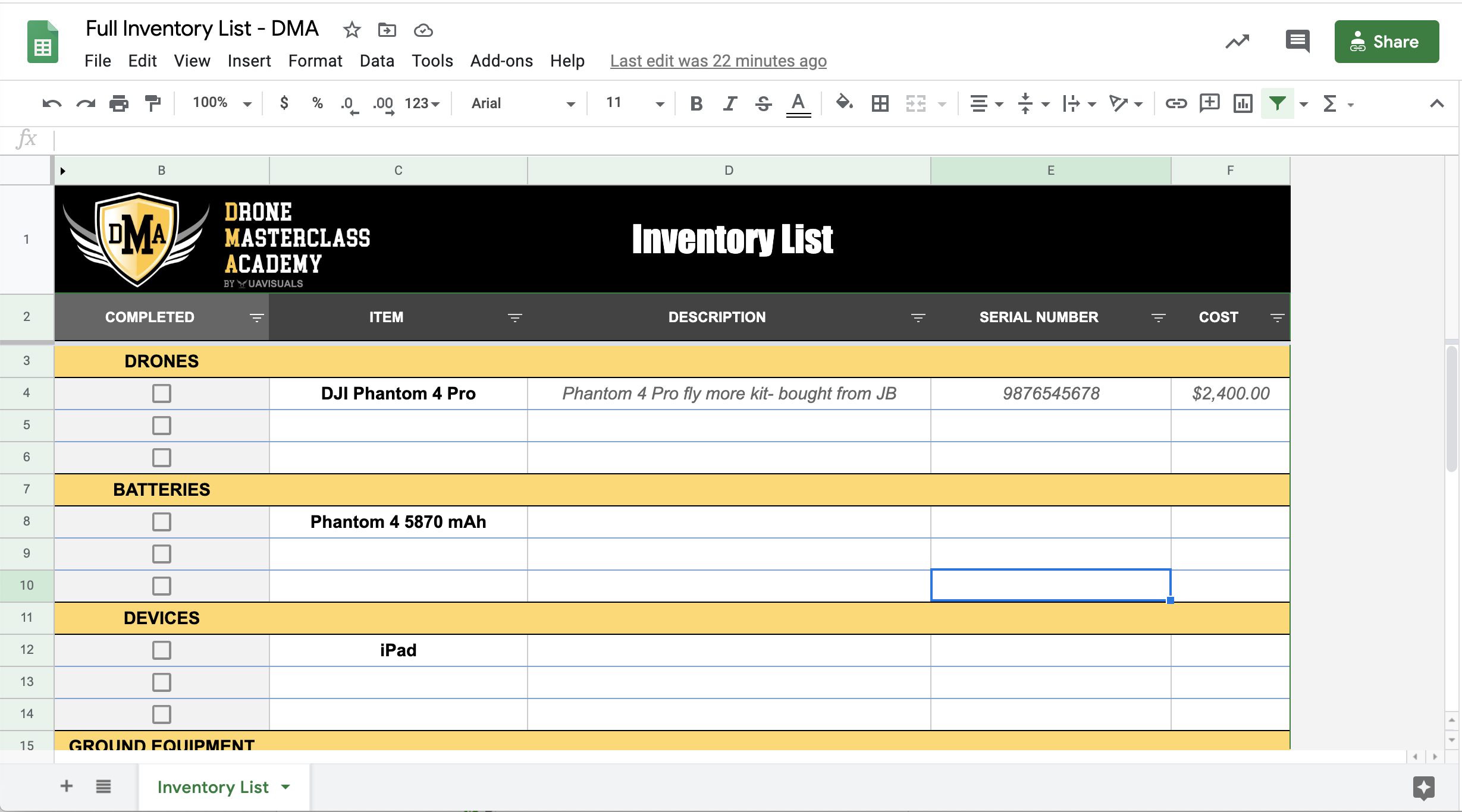 For peace of mind and record keeping purposes, it is always advisable to keep a record of your full inventory.
From large drones to filters, keeping a running list of your gear will also help you understand your total costs, location of the item and help with insurance itemising and estimation.
Use this list in conjunction with the packing gear list on a specific project to ensure you know what you are taking out of the master inventory!